Teladoc Health Releases Annual Corporate Social Responsibility Report
Industry leader details new commitments to drive health equity, reports 33% increase in employee volunteerism
PURCHASE, NY, Jan. 23, 2023 (GLOBE NEWSWIRE) -- Teladoc Health, the global leader in whole-person virtual care, today published its third annual corporate social responsibility (CSR) report. The report details the organization's growing positive impact on communities, colleagues and clients around the globe.

"Our CSR work is fueled by our mission to empower all people everywhere to live their healthiest lives," said Jason Gorevic, chief executive officer of Teladoc Health. "Together, we are building stronger, healthier communities and using our voice and our resources to expand equitable access to quality whole-person care."
Key highlights from this year's report include:
Advancing health equity through the rollout of Spanish-language experiences across Teladoc Health's suite of services and new investments in data and research that support identification of disparities at the population level and improve care.
Providing financial aid valued at $18 million to cover therapy costs for low-income individuals in 2022, through BetterHelp, Teladoc Health's direct-to-consumer mental health service.
Volunteering more than 16,000 hours in 2022 to advance positive social change, increasing colleagues' collective hours 33% over last year.
Extending access to care in communities impacted by natural disasters, such as hurricanes, wildfires and severe flooding, doubling the number free visits enabled over last year.
Deploying 18 autonomous telehealth devices to Ukraine, in partnership with the World Telehealth Initiative (WTI), to train Ukrainian surgeons and provide specialty medical care for those in need.

The report reflects a landmark year for Teladoc Health, which celebrated its 50 millionth visit and 20th anniversary in 2022.
"As a mission-driven organization, our values show up everything we do – from the products and experiences we build, to the quality of care we enable around the globe," said Stephany Verstraete, chief marketing and engagement officer of Teladoc Health. "As we reflect on our twentieth year expanding access to care, we remain committed to building on our progress and increasing our impact in 2023."
To view Teladoc Health's full report and learn more about the company's CSR efforts, click here.
Contact: PR@TeladocHealth.com
About Teladoc Health
Teladoc Health empowers all people everywhere to live their healthiest lives by transforming the healthcare experience. As the world leader in whole-person virtual care, Teladoc Health uses proprietary health signals and personalized interactions to drive better health outcomes across the full continuum of care, at every stage in a person's health journey. Teladoc Health leverages more than two decades of expertise and data-driven insights to meet the growing virtual care needs of consumers and healthcare professionals. For more information, please visit www.teladochealth.com or follow @TeladocHealth on Twitter.
Source: Teladoc Health, Inc. - General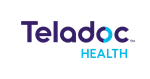 Source: Teladoc Health, Inc.