Teladoc Health Launches Provider-Based Care for Weight Management & Prediabetes Programs
Ongoing physician support ensures highest clinical quality as new therapies gain popularity
PURCHASE, N.Y., April 18, 2023 (GLOBE NEWSWIRE) -- Teladoc Health (NYSE: TDOC), the global leader in whole-person virtual care, today announced the expansion of Provider-Based Care for weight management and prediabetes programs. Currently available for diabetes and hypertension programs, the addition of Provider-Based Care services for weight management and diabetes prevention is crucial as 42% of adults in the United States today are estimated to live with obesity and 1 in 3 American adults have prediabetes. Provider-Based Care delivers a unique and integrated care experience for members, including access to a Teladoc Health physician for a personalized care plan, along with coaching for day-to-day guidance with actionable digital tools. By addressing the full range of cardiometabolic health risk factors associated with obesity, prediabetes, diabetes and hypertension, the company aims to drive better health outcomes for all members.

These Teladoc Health solutions are designed to help members lose weight as well as prevent and manage diabetes by safely optimizing medications, such as Glucagon-like peptide (GLP-1) agonists and Sodium-glucose cotransporter-2 (SGLT2) inhibitors, and work in conjunction with the range of Teladoc Health solutions and tools that address the foundational pillars impacting cardiometabolic health. This whole-person approach to care is inclusive of nutrition logging and coaching, activity tracking, sleep management, and stress and mental health in-the-moment tools and virtual care.
The additional levels of provider oversight and care related to medications are critical within weight management, diabetes prevention programs and diabetes management, especially as new therapies like GLP-1s and SGLT2s surge in popularity. These drugs are a vital tool in the management of cardiometabolic disease, including obesity and diabetes. Teladoc Health's programs apply evidence-based guidelines to prescribe these therapies when clinically appropriate.
"With the expansion of our Provider-Based Care services, we are bringing together the latest innovations with evidence-based guidelines and the highest standards of care to help people live their healthiest lives," said Dr. Jason Tibbels, Teladoc Health chief quality officer. "There are exciting new options for those living with obesity and at higher risk of developing diabetes, but it is critical we support these individuals in a comprehensive manner and with a highly personalized and clinically appropriate treatment plan. The combination of medication management and guidance with a personalized, goal-driven care plan ensures members receive the right care at the right time, getting them back on track."

Provider-Based Care became available for diabetes and hypertension solutions nationwide in early 2023. The expansion of this service to weight management and prediabetes will be available in Q3 2023.

About Teladoc Health
Teladoc Health empowers all people everywhere to live their healthiest lives by transforming the healthcare experience. As the world leader in whole-person virtual care, Teladoc Health uses proprietary health signals and personalized interactions to drive better health outcomes across the full continuum of care, at every stage in a person's health journey. Teladoc Health leverages more than two decades of expertise and data-driven insights to meet the growing virtual care needs of consumers and healthcare professionals. For more information, please visit www.teladochealth.com or follow @TeladocHealth on Twitter.
Contact
Carolyn W. Edwards
carolyn.edwards@teladochealth.com
+1 321-795-1952
Source: Teladoc Health, Inc. – General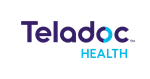 Source: Teladoc Health, Inc.